Invested in Our Community
Fusion Financial Group is involved in various organizations and nonprofit companies, on a local, community and national level.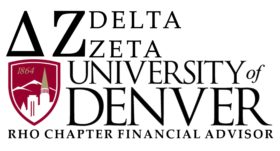 Delta Zeta University of Denver Rho Chapter Financial Advisor
Delta Zeta is an international college sorority with 170 collegiate chapters in the United States, and over 200 alumnae chapters in Canada, the United Kingdom and the United States.

Foundation for Financial Planning
The FPA Pro Bono Program connects passionate financial planning practitioners to individuals, families, and communities in need.
Every year, FPA chapters and members provide thousands of hours of one-on-one, no-strings-attached pro bono financial planning advice to thousands of consumers across the country. Their efforts have been a staple of the Association since the tragic events of September 11, 2001
CFP® Mentor Program
The CFP® Mentor Program connects CFP® Board members with mentees working towards their CFP® membership. Mentors work to help mentees practice time management, enhance their study skills, and prepare for the CFP® Exam, all the while working to further develop their habits for a successful professional future. The CFP® Mentor Program is an opportunity for Board members to give back to their community by advising professionals working towards the next step in their financial career.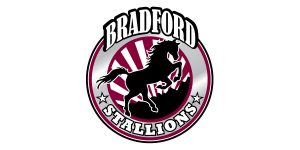 Bradford K-8 PTA
Bradford Elementary is fortunate to have an active PTA. We are proud of our school, our kids and all the volunteers who make this community a huge success! Invaluable support from parents, guardians, teachers, and school staff allows the PTA to sponsor the Back-to-School Ice Cream Social, School Directory, Reflections Art Program, Science Fair, Junior Great Books, and many more events and programs. The PTA has contributed via their fundraising efforts to school improvement by purchasing SMART boards, enhanced classroom audio systems, iPads and computers, and new playground equipment and shade structures. Our PTA has also been able to help with many school programs and activities, such as 6th Grade Continuation, Outdoor Lab, Service Learning, and an enhanced math curriculum.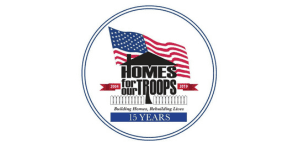 Home for Our Troops
HFOT is a non-profit organization that raises funds and builds homes for severely wounded military members returning from Iraq and Afghanistan. The homes are built specifically for a selected veteran and are tailored around that veteran's handicap. The veterans selected to receive a home also receive pro bono engagement with a financial planning professional, which HFOT believes is an essential part of the process of receiving the house.  To date, HFOT has built or has under construction over 100 homes throughout the country.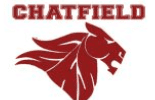 Chatfield Gridiron Club Chatfield
Gridiron Club is the home of the Chatfield Senior High School football booster club. One of the primary functions of the Chatfield Gridiron Club is to raise funds to help shoulder the ever-increasing costs of running a quality football program, particularly with funding from the Jeffco school district diminishing each year. Each year, over 30,000 parent volunteer hours are donated in order to make Chatfield football the "Uncommon" program it has become!

Hope House of Colorado
Hope House of Colorado empowers parenting teenage moms to strive for personal and economic self-sufficiency and to understand their significance in God's sight, resulting in a healthy future for them, and for their children.

Ken Caryl Swim Club
A recreational swim team for kids between the ages of 5-18. It is a great way to be and stay cool in the summer.
Fusion Financial and LPL Financial are not affiliated with any of the named charities.