November 18, 2020
Posted by:

Keri Pugh

Category:

Women
I think we're all very well aware, especially after the chaos this year has brought, that life can change in an instant. And when it does, it's the work you've done up to that point that helps you through the crisis and gives you a stable foundation for the future. No matter how much you wish you could rewind time and make different choices along the way, the only thing you can do is move forward and use your new knowledge to pave a new path. That's exactly why I became a financial advisor.
The Backstory
The personal experience I mentioned? That goes back to my grandmother. She lived her entire life in the small town of Paducah, KY. She got married at a young age and spent the bulk of her life raising her family, attending church, and living a life of putting others first. You see where this is going, right? One day, the day of my mother and father's wedding to be exact, my grandmother's life changed. My grandfather never showed up to walk my mom down the aisle because he had suddenly passed away. My grandmother was left widowed at age 49, with no financial experience, no career, and no backup plan.
Over the following years, I watched my grandma do everything she could to make ends meet. She worked, she rented out the top floor of her home, and she lived frugally. While she did receive some life insurance funds, she also lived until the age of 96 and her money simply did not last as long as she did. It was painful for me to watch her struggle and not be able to go back in time and give her the advice she desperately needed.
This experience is the motivation and inspiration behind why I became a financial advisor. Women have so many unique obstacles, such as living longer, earning less, more time out of the workforce to act as caregiver, and on it goes. That doesn't mean women can't have a healthy and thriving financial future, but they do need tailored advice and support to become educated and empowered and overcome the challenges on their path.
In a nutshell, I can no longer help my grandma, but I can help you.
The Journey
With all of this passion and impetus behind me, I became a financial advisor over 15 years ago. I spent much of that time at Edward Jones, then with LPL Financial, providing financial advice to the members of Coors Credit Union. While the experience and education I gained along the way were invaluable, I wanted to narrow my audience and get back to the heart of it all for me: serving women. I now get the privilege of helping my clients optimize their financial life through comprehensive financial planning, solving their small problems before they become big ones. Because if my grandma had someone in her life who had advised her from the start, she could have lived a much better life.
The Best Part
This might sound cliche, but it's as true as it gets—the best part of my job is my incredible clients. As a boutique firm, I have the opportunity to build lifelong relationships with my clients that go beyond a professional meeting once a year. As I walk through life with you, it's a joy to celebrate the milestones you reach and the "aha" moments you have. I got into this profession because I knew there were people I could help. And I come to work every day motivated to do my best because I've seen how my clients have benefited from my experience, drive, and care.
It Gets Better From Here
You can't go back to the past, but moving forward is always an option. If you want to make choices today that bring you closer to the financial independence and security you only dream about, I'd love to show you how I can help. To schedule an introductory meeting, call 303-793-3202, book online here, or email me at [email protected].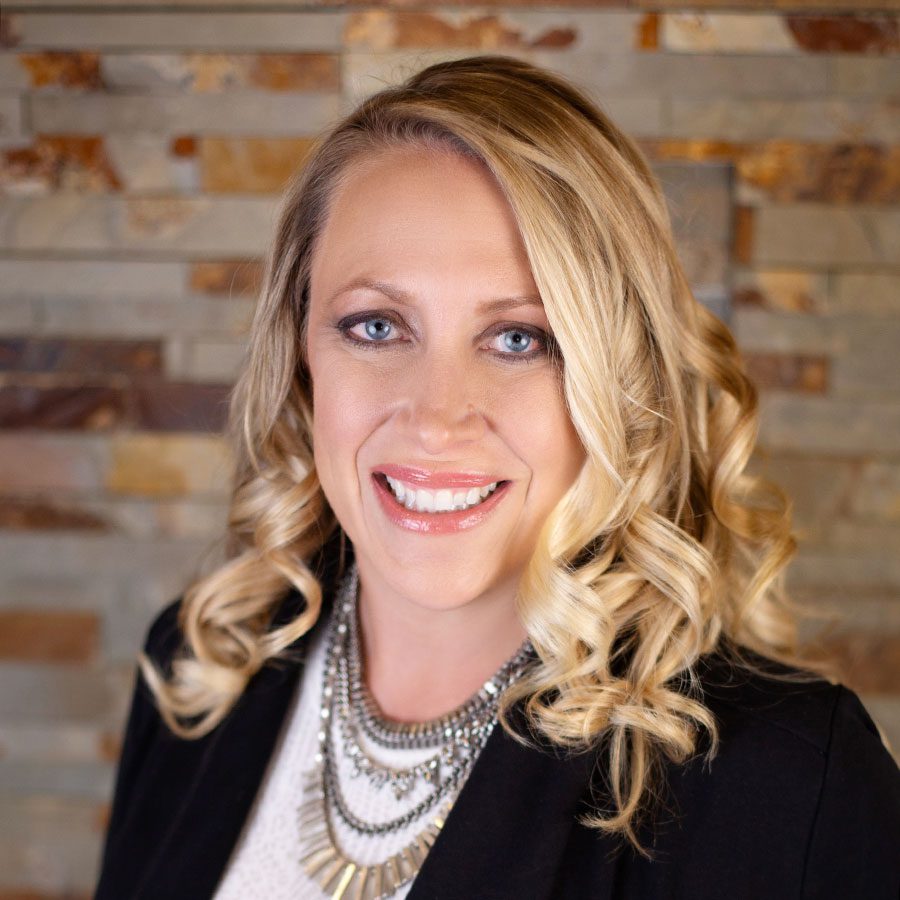 Keri Pugh is a Wealth Advisor with Fusion Financial Group, an independent financial planning firm and fiduciary based in Denver, CO. Keri has over 20 years of experience in the industry, as both a financial advisor and Principal. She obtained a bachelor's degree in Finance from the University of Northern Colorado and is an alumna with national sorority Delta Zeta. Keri holds a variety professional licenses, carries the esteemed mark of Certified Financial Planner (CFP®), meeting rigorous education and experience requirements in key areas of financial planning, as well as the designation of Accredited Investment Fiduciary (AIF®), a symbol of her dedication to upholding the fiduciary standard for clients. As a wife and mother to two young children, Keri is particularly drawn to working with thriving families and women. This is not only reflected within her practice but also in her regular sponsorship of the local PTA and volunteer work with the elementary school. Outside of the office, Keri enjoys traveling, skiing, and the Colorado great outdoors with her family. She often lines up movie marathons for the family and, in line with many clients, is a beginner golfer and a wine enthusiast. To learn more about Keri, connect with her on LinkedIn.